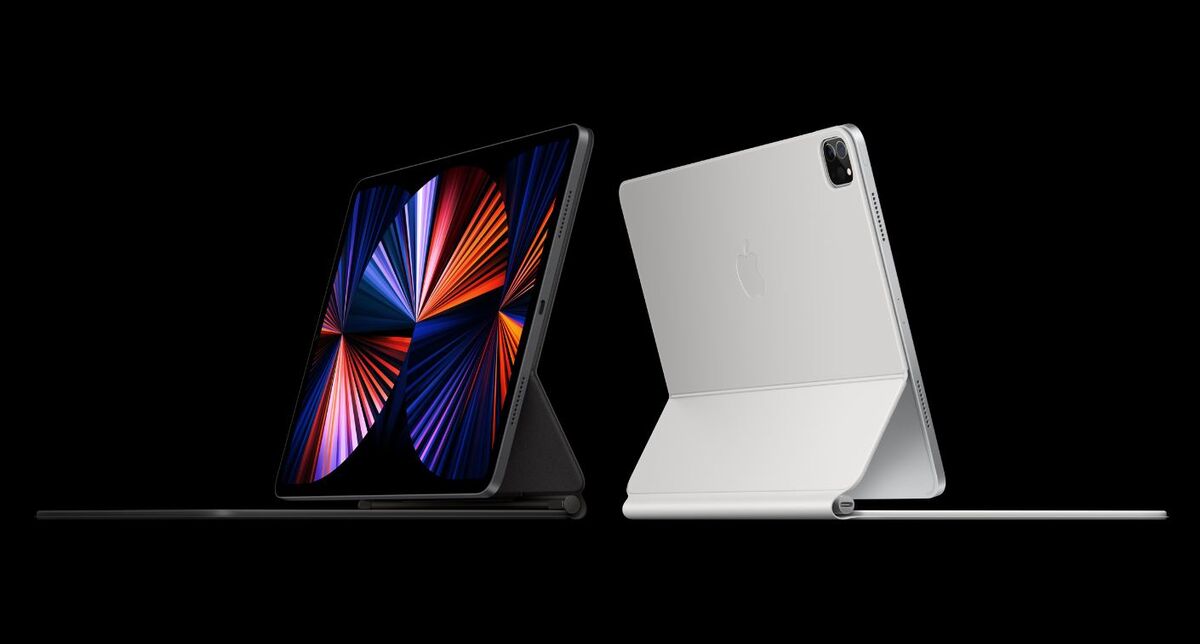 Apple Gives the iPad Hardware Brawn. Now It Needs to Give It Mac Software
Table of Contents If you read one thingAnd here's what you need to know in
Hi, Mark here. Apple Inc. just wrapped up it first product event of the year and the star of the show was the new iPad Pro, a piece of hardware that is so powerful it's arguably better than some Mac computers. But the iPad's software is holding it back.
It's time for Apple to pull off the Band Aid and merge the iPad and Mac—at least their operating systems.
The company seems to have done everything it can to delay the inevitable. Over the past few years, it has danced around the idea of combining the Mac and iPad software ecosystems—to a confusing degree.
Last year, Apple made macOS look like the software that runs on the iPad with an update called Big Sur. It has added some Mac software features to the iPad with recent versions of iPadOS. And the company even transitioned some of its core Mac apps to use the same underlying technologies as iPad apps, and it now lets users run iPad apps on their laptops and desktops. Last year, the Magic Keyboard arrived, giving the iPad full keyboard and trackpad support in a device that makes the tablet much more like a MacBook laptop. And at this week's event, it gave the iPad Pro the same homegrown chip as the latest Macs. 
But the two devices still run different operating systems and have distinct software ecosystems. For years, Apple has said it won't combine the two platforms as doing so would dilute the best parts of each. A more cynical perspective (and one certainly discussed at the highest levels of Apple) is that combining the products would dilute sales rather than functionality. The concern here is that consumers might just buy a single iPad or Mac, instead of both.  
We've now reached the point though that not combining the platforms could do more harm than good. Managing two distinct operating systems and software ecosystems for devices with increasingly similar hardware underpinnings is far more work than necessary for Apple, developers and consumers. 
By giving the iPad Pro its M1 chip, Apple is supercharging the device's performance and showing it can handle everything the Mac can. With unique hardware like touchscreens, sensors and advanced cameras, the iPad is potentially more capable than some Macs (to that end, the new entry-level 12.9-inch iPad Pro now costs more than a base MacBook Air). 
Even though the iPad and Mac now have the same power, the iPad is not capable of running the far more powerful and capable ecosystem of Mac apps and lacks important features like true multiple window support. The tablet device, which now costs $2,399 in its fully loaded configuration, is being held back. 
One possible solution: Apple should reserve iPadOS for less-capable iPads like the student-oriented entry-level model and the iPad mini, and give the iPad Pro full macOS support. Further, Apple should completely merge the Mac and iPad App Stores so apps from either can run on both machines. At the moment, iPad apps work on Mac hardware, not the other way round. 
That's not to say Apple should ship the Mac designs of today with touchscreens. The iPad can be Apple's touchscreen "Mac" and the company should widen its iPad portfolio to include larger displays and new form factors — even desktops. Let consumers choose if they want a touchscreen device or not, but don't make them choose between software ecosystems. —Mark Gurman
If you read one thing
Microsoft Corp. isn't going to buy Discord after all. The companies are said to have cut off talks for a merger after Discord rejected a $12 billion bid. The video game chat app is now mulling a public listing in the long term. 
And here's what you need to know in global technology news
PayPal's Venmo is going to allow users to buy, sell and hold cryptocurrencies. (But not Dogecoin.)
Dogecoin had a good 4/20, rising to nearly 42 cents, and climbing more than 400% over the past week. 
Amazon.com Inc. is opening an augmented-reality hair salon in London. 
AutoNation Inc.'s chief executive officer says the chip shortage is wreaking havoc on its supply chain and could drag on for a year.
Netflix Inc. shares tumbled as much as 13% on Tuesday after its subscriber growth missed Wall Street expectations.